In our final 2021 feature, the focus is on Liverpool promotor, Michael Coates.
Coates started Moonfrog back in 2019; his brave vision providing an avenue like no other promotor in the city.
Coates' passion for dark wave, industrial and electronica has been the gateway for some of the world's finest artists in this space to play in the city. Look no further than the second half of 2021, which has seen a fine array of left-of-centre acts play Liverpool thanks to Coates.
For obvious reasons, we haven't ventured far in 2021 for gigs, however the majority of shows we have attended have been Moonfrog's shows. From Dream English Kid and Hallan, to the brilliant NHMN, Coates' bookings have showcased a blend of established and new artists from both Britain and abroad.
With regards to the latter, it's a monumental task, made that much harder with the effects of Brexit dovetailing with the COVID-19 pandemic. It's a testament to the Liverpool promotor's tenacity and resolve, promoting artists he wants to bring to the city out of sheer love for their music, with everything else a secondary concern.
With the likes of Coates and his passion for outsider culture, Liverpool feels like it's in safe hands for now, with 2022 looking like another bumper year for Moonfrog.
Prior to Christmas, we managed to catch up with Coates who shared his thoughts on 2021 along with his favourite releases of the year.
Sun 13: Can you tells us the history of Moonfrog?
Michael Coates: "Moonfrog started in 2019, it was born out of my frustration that most of the cool gigs I wanted to attend existed mostly in London or Europe. I also felt like I needed to connect to some people who appreciated similar music and subcultures and there was very little locally that I was enjoying regularly, even though there was plenty on offer. I felt alone in my appreciation and experience of music, so I thought I would organise a few gigs in the hope that they would attract a few people who also appreciated similar genres and scenes.
"The original aim was to just make some new friends at first. By the end of 2019 I had become totally addicted to the whole process of organising and experiencing my own curated show, and I felt that if I stopped no one else was going to do anything I would like. People were appreciating the gigs which felt great, and I had met the SPINE / QUARRY crew by then as well. They filled me with hope and ambition as they were trying to achieve something similar as myself. I was really enjoying meeting bands from different countries / cities and introducing them to the city. So, I booked loads in for 2020, and COVID happened, but now I am carrying on enjoying this experience of promoting bands I like, meeting loads of cool people, and watching loads of brilliant bands.
"Since then I've been mostly organising in venues such as the Kazimier Stockroom and QUARRY which are my two favourite venues in town, and also using other great venues such as Jimmys, Factory Manchester and EBGBs."
S13: Coming out of lockdown and you've promoted a lot of shows. It seemed like the pandemic didn't get in the way of you just getting on with things as best as possible?
MC: "I had put in loads of hard work for planning for 2020, so I had to stay optimistic or I would lose my head. So I carried on planning like the pandemic would be over soon, which lead to me having a great programme of gigs once the restrictions ended."
S13: How have you found the shows coming out the other side of lockdown?
MC: "It's been a great release, and lots of fun. We were all denied the things we loved doing for such a long time, so in hindsight I understand why I've treated the last five months or so as one big party. I've really enjoyed meeting people, having great conversations, and most importantly the music. Running so many shows in a short space of time has been a great learning opportunity for me as well and has put me in good stead for plans for 2022."
S13: It looks like you've got a busy 2022 lined-up, as well?
MC: "Yes! Lots more cool collaborations with other promoters I like. Planning a few cool all dayer/ mini fest events, as well. Loads more great club gigs as well, and a heavy focus on creating a stronger solidarity network across the UK underground. Looks like a lot of early 2022 stuff will be rescheduled due to COVID restrictions and worries though. I'll be announcing a lot soon, April and May are going to be amazing months for Moonfrog gigs!"
S13: All in all, how would you describe your year, personally?
MC: "The second half has been great. I've learnt a lot and I really enjoyed it."
S13: Now the important question… What are your favourite releases of 2021?
6.
Qlowski: Quale Futuro?
Maple Death Records
I think this album became more special to me after organising their Liverpool gig and meeting them. They are a great live band and this make for a nice post-punk record that gives attitude, is emotional, and provides catchy ear worm riffs and melodies. Made by Love these guys, can't wait to see what they do next.
Favourite tracks: Lotta Continua, A Woman.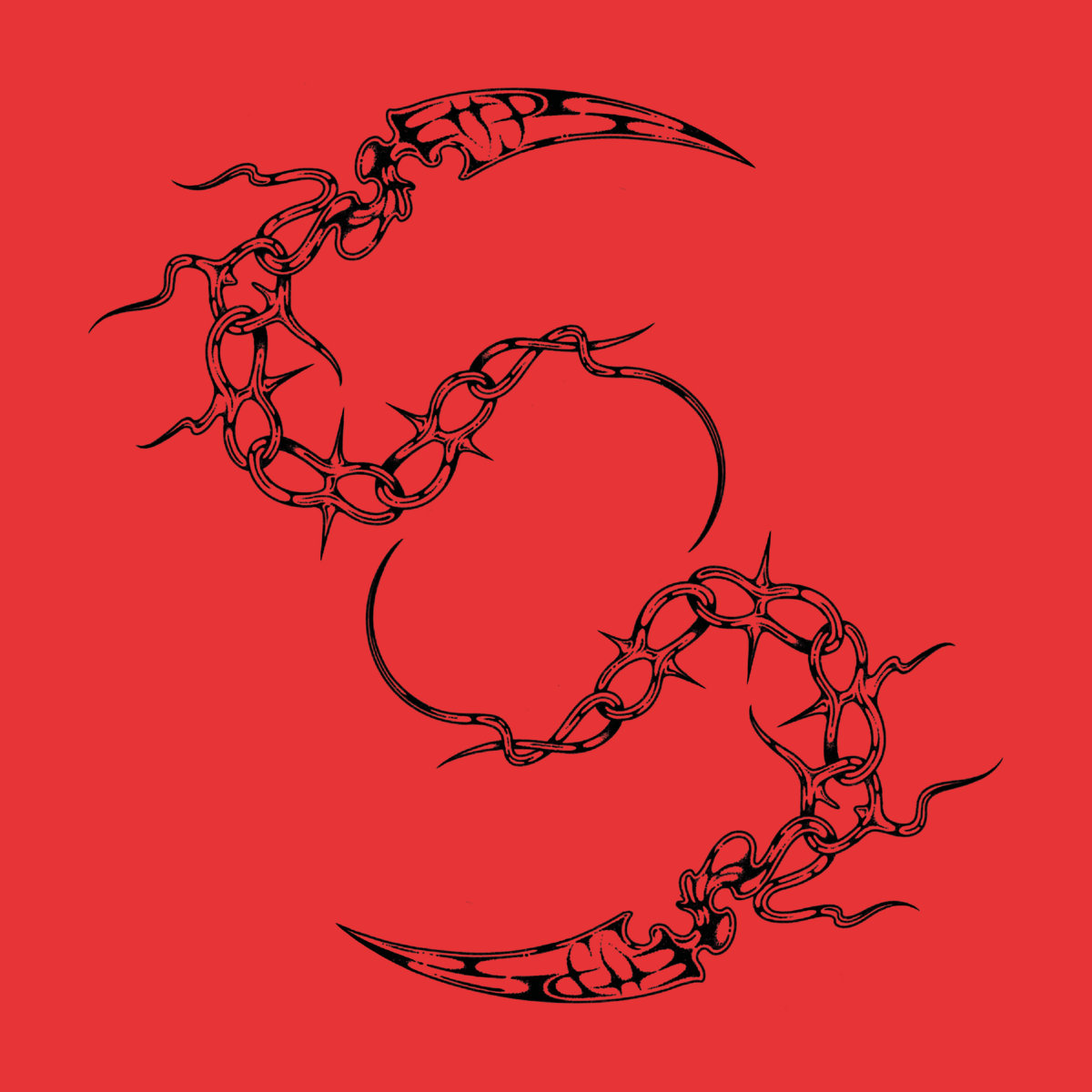 5.
Evil House Party: Grand Theft Audio
Third Coming Records
Such a boss EP made by two very talented and sweet people that so many more people need to hear. Brilliant dark pop electronic record, and really just a taste of what they can do. So excited to hear what they come out with after this first release.
Favourite tracks: How Stars are Aligned, Wicked.
4.
Kælan Mikla: Undir Köldum Norðurljósum
Artofffact Records
Another imagination sparkling album from the Icelandic synth witches. I love a good album that you can lose yourself and go to another world in from start to finish, and these always provide. Every release they have is better than the last, and I feel their best and ultimate masterpiece is still yet to come.
Favourite tracks: ósýnileg, Svört Augu.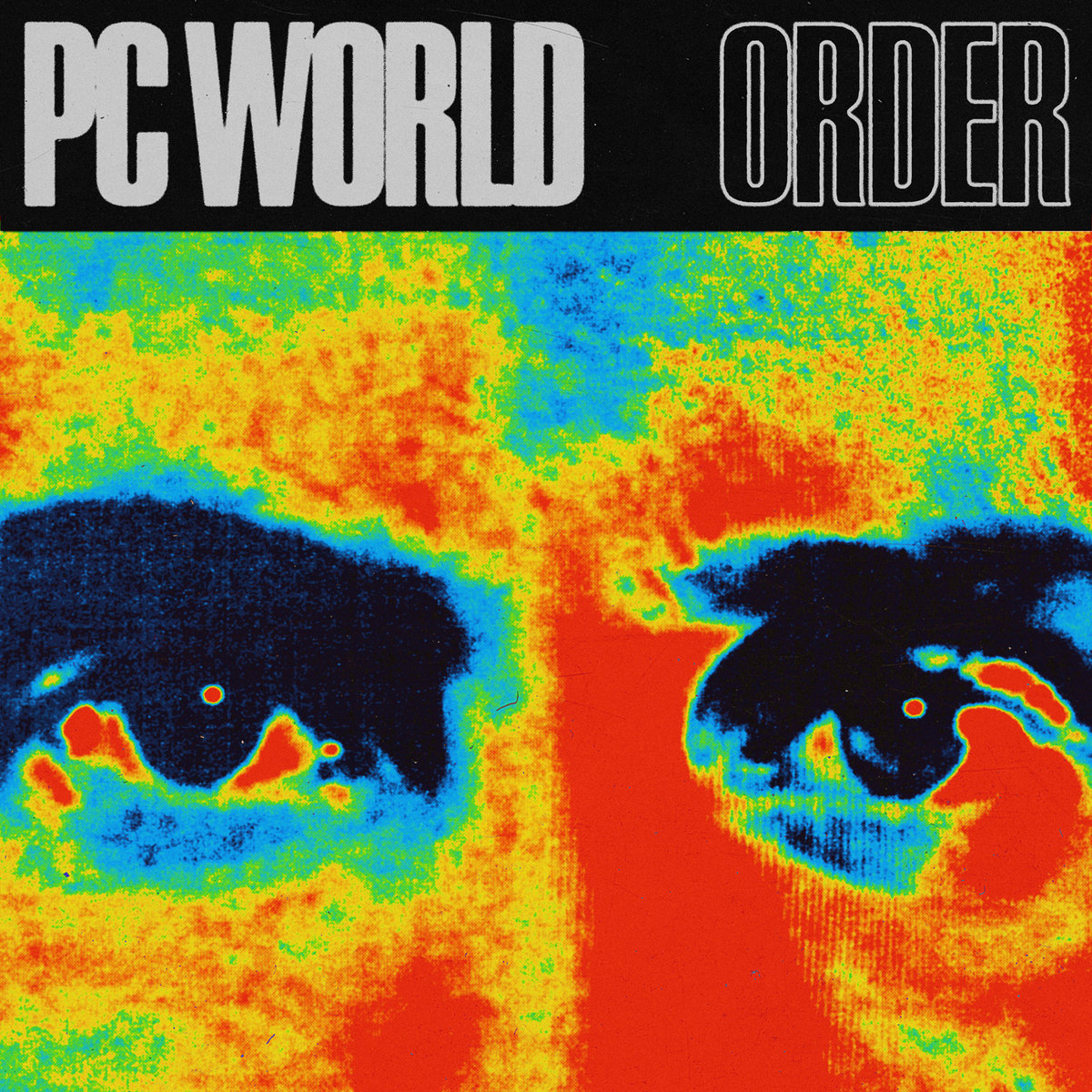 3.
PC World: Order
She Lost Kontrol
Easily the coolest synth punk/EBM release of the year. Every rhythm, synth, vocal line is addictive as fuck. One of those records I have played on repeat over and over and over again. Reminds me a lot of High functioning flesh, but still totally its own thing. Check it out.
Favourite tracks: Beyond the Zero, Strategy Beat.
2.
Double Echo: ☾
Fabrika Records
Another absolute genius release from Liverpool's premier mystery goths, this time stepping away from their usual '80s goth sound and giving us a more synth-pop focused album. Still heavily '80s influenced of course – that's Double Echo. For me Double Echo are really one of the most criminally under noticed Liverpool bands.
Favourite tracks: Spectre, The Last Standing.
1.
Nuovo Testamento: New Earth
Avant! Records
This is my favourite release of the year and probably of the last few years. Every track is a flawless Italo disco infused pop song, like every track could be a single. It came out just as the restrictions were finally lifting, and I remember going for a drive with my friends on a beautiful summers day blasting this album, and after every track all three of us where just like, "fuck this is sooo goood".
It's one of those albums that just makes sense all the way through. I love the lyrics as well, and I feel like it was an album I needed years ago but would only understand that now. It was very uplifting at the time of release, a great soundtrack to my rediscovered sense of freedom at the time. I want to book this band more than any other band in world right now.
Favourite tracks: Intuition, New Earth.
For more details of Moonfrog their up and coming shows, visit here.